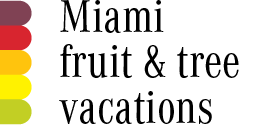 Atomic USA inc.

Corporate Office
1001 N. Federal Highway
Suite 104
Hallandale Beach, FL 33009

Property Management Office
5201 Blue Lagoon Drive
Suite 930
Miami, FL 33126

office +1 (305) 629 3124
fax +1 (305) 716 4100

info@atomicusainc.com
Individual tours
Miami City Tour

Today you can hardly find a person who hasn't heard of Miami. And by the way, only 110 years ago the city was nothing but marsh land at the mouth of the Miami River. It's difficult to believe but today Miami is one of the fastest growing cities in the U.S., the booming world economic center. Almost all major companies in the world today have their offices and headquarters in Miami. Due to the economic growth of recent years, downtown Miami can now boast of being a fine example of classic American urban architecture with gleaming skyscrapers, glowing mysteriously at night.

Butterfly world

Here you walk through carefully controlled tropical rain forest with lush vegetation and loads of magnificent butterflies of every imaginable and unimaginable color and size fluttering around you. There are over five thousand of butterflies roaming freely in this huge butterfly house – the largest butterfly house in the United States. It is the home to more than 5 thousand different species, imported from South and Central America, Asia, and Malaysia, the Philippines and Taiwan. The butterflies of five continents will greet you, as they fly, feed and bask in the sun all around you.

Coral Castle

To the south of Miami a local landmark is located called Coral Castle. One peculiar thing makes the uniqueness of this castle – it was created by one person without the use of construction engineering. A Latvian by birth, Edward Leedskalnin came to Florida at the beginning of the last century and after 28 years of painstaking work he embodied in stone the dream of home and family hearth, which he never had. Coral Castle is a tribute to the memory of his girlfriend, who rejected him on the wedding eve.

Everglades National Park

National Park is the world's largest freshwater marsh. The whole 557,000 hectares are a real jungle with diverse flora and fauna, wildlife reserve. There is saw grass 4 meters in height, mangrove, oaks and ash trees of temperate climate, desert cacti. The park has 120 types of trees, 25 kinds of orchids and over 320 species of birds.

Fairchild Tropical Botanic Garden

Fairchild Tropical Botanic Garden - Botanical Gardens, located in Miami (Coral Gables). It was founded in 1935 and opened to the public in 1938 by Colonel Robert Montgomery, who named it after his friend, botanist David Fairchild. Both were passionate collectors of tropical flora, the colonel's lifelong dream is not that tree, and plant a garden, and Miami - the only place on the mainland of the United States, where tropical plants can grow outdoors all year round.

Flamingo Gardens

Flamingo Gardens is a lush botanical garden and bird sanctuary spread out in 60 hectares with many rare tropical plants and other inhabitants of the tropics. There are too many exhibits to enumerate, but here you will be able to watch various birds and other indigenous inhabitants of Florida in their native ecosystem.

Jungle Island

Jungle Island is a unique park that encompasses both botanical and zoological gardens, where more than 1,100 exotic birds and 1200 tropical plants are on display. This is a park of rare species of fauna and flora with lakes and waterfalls. The trees never lose their leaves; this is a true tropical paradise. Parrots live among the ficus, palms, cypresses. There are more than 200 species of them.

Kennedy Space Center

The Atomic USA Inc. Company invites you to visit the Kennedy Space Center at Cape Canaveral. This is a current spaceport, which has been serving as cosmic gate of the U.S. for more than 50 years. It is a launching pad for space exploration and discovery. Millions of people visit the heart of the American space programs each year in order to personally experience the history of space exploration in the U.S.

Key West

Key West is the major city of the Florida Keys archipelago and is the southernmost point of the United States. This city has become a real mecca for tourists. They say if you have not visited Key West, then you haven't been to Florida. Here's what Ernest Hemingway wrote about Key West: «... this is the best place I have ever visited, flowers, tamarinds, guavas, coconut palms".

Lion Country Safari

Famous Lion Country Safari was discovered by a group of South African businessmen in 1967; here the wildlife of Africa is presented in its natural environment. The climate of South Florida and a vast territory of park allowed to collect exotic animals (now there are thousands of them) and to create favorable conditions for their natural habitat and breeding.

Miami Seaquarium

Seaquarium is located on the shores of the beautiful Biscayne Bay and contains the largest collection of marine animals, consisting of 10 thousand species. The Seaquarium was opened in 1955 and occupies 15 hectares of land. The Seaquarium is a huge three-storey complex, which hosts various shows with marine animals: dolphins, killer whales, sea lions, sharks.

Monkey Jungle

Monkey Jungle is a national park, in which monkeys live in as natural environment as possible. It is one of the few protected habitats for endangered primates in the United States and the only one that the general public can explore. The reserve is home to a total of more than 30 species of primates, including rare ones. Gibbons, gorillas, guenons, orangutans, baboons, lemurs, black capuchins, squirrel monkeys and spider monkeys are among them.

Morikami Museum & Japanese Gardens

Visitors to the museum are surprised to learn that relations between Japan and South Florida go back to the past. Here a group of young Japanese farmers organized a colony, which aimed to bring revolutionary changes in the agriculture in this sunny state. In 1904, a recent graduate of New York University went back home to Japan, where he organized a group of enthusiasts and came to the place which is now the northern outskirts of Boca Raton.

Orlando Walt Disney World

Disney World the official name – the "Walt Disney World Resort" – is the largest in area and the most visited amusement center in the world, covering the area of 100 km². It includes four theme parks, two water parks, 24 theme hotel, numerous shops, cafes, restaurants and entertainment establishments. Is owned by Walt Disney Park and Resort Travel – a subdivision of the Walt Disney Travel.

Tampa: Bush Garden

Busch Gardens Tampa Bay (formerly known as Busch Gardens Africa) is a 335-acre 19th century African-themed animal theme park located in the city of Tampa, Florida. It opened on March 31, 1959 as an admission-free hospitality facility for Tampa Anheuser-Busch; in addition to various beer tastings they had, a bird garden and the Stairway to the Stars which was an escalator that took guests to the roof of the brewery.

City of Coral Gables' Venetian Pool

Venetian Pool is the most famous swimming pool in the world, unsurpassed by anything today. When you enter the wrought-iron metal gates, you find yourself in a different world, dominated by the times already passed with a whimsical, romantic approach to architecture. The pool was designed and built by the founder of Coral Gables George Merrick together with his uncle, artist Denmanom Fink and Phineas Paist.

Villa Vizcaya

Villa Vizcaya is an Italian Renaissance-style palace, built by American industrialist James Deering as a winter residence in 1916. James Deering was fond of art and architecture of the 16th century and wanted to build a palace on American soil, as a monument to the culture of other continent and other time. For this purpose he invited as a consultant a young artist from New York, Paul Chalfin, architect F. Hoffman and landscape designer from Colombia Diego Suarez.

Miami Metro Zoo

Miami Metro Zoo is included in top 10 zoos of the United States. It has more than 1,000 wild animals that live in a natural environment, so you can see, admire and learn about them in depth. In the zoo, everything is arranged in such a way that visitors can observe the life of animals at a close but safe distance.

Deep Fishing

Atomic USA Inc. offers a wonderful opportunity to its clients who are fishery lovers, to get an unforgettable experience of the ocean deep-sea fishing. You ship out to the ocean in a speedboat, equipped with everything necessary for such a fishing, including fishing tackle, bait, depth sounder, etc.