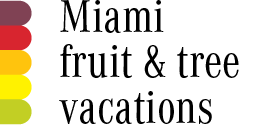 Atomic USA inc.

Corporate Office
1001 N. Federal Highway
Suite 104
Hallandale Beach, FL 33009

Property Management Office
5201 Blue Lagoon Drive
Suite 930
Miami, FL 33126

office +1 (305) 629 3124
fax +1 (305) 716 4100

info@atomicusainc.com
Individual tours
Orlando Walt Disney World

$750 - 14 hours
Entrance ticket
Kids 10+ $87.33 USD
Kids 3 - 9 $78.81 USD
Disney World the official name – the "Walt Disney World Resort" – is the largest in area and the most visited amusement center in the world, covering the area of 100 km². It includes four theme parks, two water parks, 24 theme hotel, numerous shops, cafes, restaurants and entertainment establishments. Is owned by Walt Disney Park and Resort Travel – a subdivision of the Walt Disney Travel. Initially the park was opened on October 1, 1971 and consisted only of the "Magic Kingdom" Park. Then "Epcot" was opened on October 1, 1982, Disney's Hollywood Studios (May 1, 1989) and Disney's Animal Kingdom (April 22, 1998). Walt Disney World construction has turned Orlando from barely noticeable village into a thriving tourist center. Today, Disney World is one of the most visited amusement parks in the world. That's what official statistics says about it.
Magic Kingdom - 17 million visits per year (No. 1 in the world)
Epcot - 10.9 million visits per year (No. 6)
Disney's Hollywood Studios - 9.51 million visits per year (No. 7)
Disney's Animal Kingdom - 9.49 million visits per year (No. 8)
The scale of this entertainment city is striking. Today, the number of employees reaches 66.000 people who receive the salary of 1.2 billion dollars. Parks are served at the highest level:
More than 5,000 employees are engaged in maintenance and engineering, including 750 gardeners and 600 artists;
Disney spends more than $ 100 million annually to serve the Magic Kingdom Park. In 2003, $ 6 million was spent on the restoration of the Crystal Palace restaurant. 90% of visitors think that the upkeep and cleanliness of the Magic Kingdom Park is excellent or very good;
Streets and parks are cleaned by steam every night;
There are employees whose sole job is to color old carousel horses, they use real gold plates;
In the park there is a farm for growing of trees, so that when the old tree must be taken away, 30-year-old tree will be ready to replace him.